Bristol smart card scheme for buses is expanded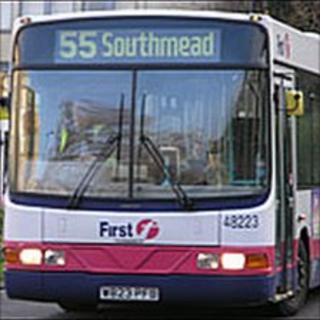 A system of paying for bus fares in advance is expanding across Bristol after a successful trial.
The smart cards will be introduced in August on 30 Wessex Connect bus routes into and around the city.
Bristol City Council said they were also hoping to roll the scheme out to First Bus services across the west of England in March 2011.
Card users will get a 16% discount on fares and will be able to pre-pay for up to £50 worth of tickets.
Councillor Gary Hopkins, the council's cabinet member for transport, said the trial had been run "on a shoestring" but that a £1.1m award from central government meant the necessary technology could now be introduced.
The scheme has been trialled with Wessex Connect and the University of the West of England (UWE) Ulink buses.
'Save time'
Mr Hopkins said: "They're being used by staff at the moment, ensuring any glitches are knocked out of the system."
The councillor added the cards, which are similar to London's Oyster Card but are yet to be given a name, would "have a huge affect on fares" and "save huge amounts of time".
"Having those cards, getting them widely used, will be absolutely a vital factor in improving transport across the city," he said.
"We've got promises from First Bus to actually introduce across the west of England from next March and now obviously we need to make certain that progresses.
"For the moment they're called smart cards, but we'd like to hear from people what they think would be the right name."
Ian Pollard, from Wessex Connect, said: "We are proud to be at the forefront of developing better access to bus services in the south-west by embracing new technology to offer improved ticket and pass options for people to get better value."
He said passengers would be able to top-up value on their card on buses and, in future, at a network of shops.
A spokesman for First said it supported the scheme and was working with the council to implement it.
He said: "We continue to discuss the introduction of smart card enabled ticket machines with all local councils throughout the region and the availability of public funding to facilitate this."