Open verdict on man shot dead in Mongolia in 1997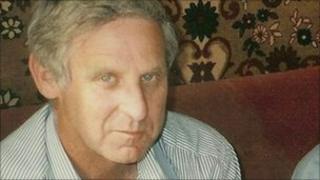 A man who was found dead in Mongolia 13 years ago died of a gunshot wound to the head, an inquest heard.
But the coroner said there was not enough proof to record a verdict that Tim Jarman, 50, from Bath, was unlawfully killed.
Instead, Maria Voisin, the acting coroner for Avon, recorded an open verdict on agricultural consultant Mr Jarman.
After the hearing, his widow Sally said she was satisfied with the verdict.
Speaking before the inquest, Mrs Jarman, 58, said: "I regret deeply that a man of 50 was literally struck down in his prime and didn't live to see his children's achievements."
She said: "At first the Foreign Office thought he had had a heart attack but then I had a call to say he had been shot.
"The first line of inquiry by Mongolian police was that he'd had an affair - a crime of passion - but this was quickly refuted by friends and family.
"I think the police were floundering. They have a very poorly funded but well-educated police force. Dealing with the murder of a foreigner is a very unusual thing there and really left them out of their depth.
"I don't like this modern word closure because we will never close this subject.
'No evidence'
"Yes we will never find the perpetrator - I'm not saying I forgive who did it, but I think you get to the point where you shrug your shoulders."
Speaking after the inquest in Flax Bourton, Ms Voisin said: "For an unlawful killing verdict, it must be proved beyond all reasonable doubt.
"In this case there is no evidence. The rules say that if there is a failure to reach the standard of proof the most appropriate verdict is open.
"The medical cause of death was a gunshot wound to the head and the verdict is an open verdict."