NHS Bristol launches teenage domestic abuse campaign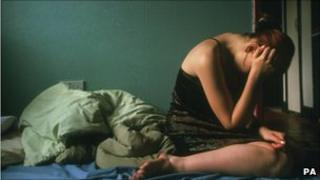 NHS Bristol has launched a campaign against domestic abuse in teenage relationships.
A spokesman said the physical and emotional abuse of partners did not just happen among adults.
Awareness events will be held by staff on the Avon Youth Association bus at different places in the city in August.
The campaign, which launched at the Bristol Harbour Festival, is being run in partnership with Safer Bristol and Victim Support.
An NHS spokesman said staff will be raising awareness of the issue and and Marie Stopes and Rape Crisis will discuss early warning signs of abusive relationships and give advice.
The campaign continues until September.
Hugh Annett, Bristol's director of public health, said: "We hope the campaign will help teenagers to recognise signs of abuse and identify places to get help confidentially.
"It can be hard for teenagers to talk to parents about their relationships so highlighting other ways young people can get advice is essential."