Agency staff cost South Gloucestershire Council £1.5m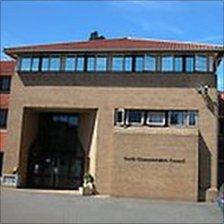 South Gloucestershire Council has spent more than £1.5m in three months on employing agency staff, according to figures released by the authority.
Some of the cost was attributed by the council to extra staff taken on to cope with an increase in benefits claims during the recession.
The council said it was better than taking on permanent staff then making them redundant later.
Councils in England are being urged by the government to publish spending.
The total expenditure on agency staff by the council between April and June this year was £1,523,326.50.
Councillor John Goodwin, executive member for external affairs, said the council was the first in the west to publish details of its spending.
He said: "We take the view this is the right thing to do.
"Residents will be able to see what we spend our money on and, yes, they might challenge us and we would welcome that.
"We hope it will lead to us being more efficient in the future."
"We have extra staff in revenues and benefits to deal with the very much higher benefit claim levels we've had in the last two years in the recession," he added.
"When that dies away, that additional staff will not be required.
"If we did it by taking on permanent staff, we would obviously either have staff that were no longer needed and would have to be made redundant, or staff with nothing to do."
He said other agency staff had been taken on to adapt the council's IT systems and modernise their way of working, or to carry out works on roads and schools.
Related Internet Links
The BBC is not responsible for the content of external sites.