Weston lifeboat funds hit by recession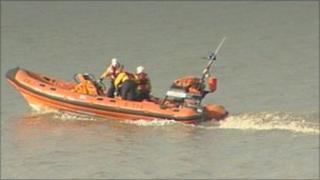 The lifeboat service at Weston-super-Mare has said it has been badly hit by the recession.
The service does not receive any government funding and relies on donations.
An RNLI spokesman in Weston said that if anything happened to make a lifeboat unusable, they risked not being able to afford to replace it.
A lifeboat pull along the promenade is being held this weekend in a bid to raise funds.
Spokesman Glyn Hayes said: "Our reserves are less than we'd like them to be and that's always a risk because if, for example, we lost a lifeboat, then that's £1m we've got to find."
Figures for 2008 showed the lifeboat's volunteer crews took part in 43 launches and 23 rescues.