Oldbury wind farm application submitted to council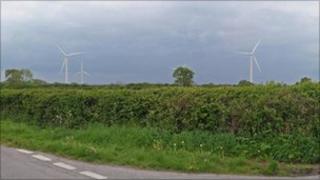 A planning application for a wind farm at Oldbury-on-Severn has been submitted to South Gloucestershire Council.
The Stoneyard Lane scheme would be built off Hill Lane, about 2.5km (1.5 miles) from Oldbury power station.
Wind Prospect Developments said the 10 megawatt development would generate enough electricity to power more than 5,500 homes every year.
The firm said the scheme could help to cut more than 13,000 tonnes of carbon dioxide emissions per year.
Development manager Sophie Nioche said: "We understand that a development of this nature has an impact on the local community, but we are encouraged by the level of support we have had from people in the area and hope supporters will make their voice heard over the next few months."
If the planning application is approved, construction of the wind farm could start in 2011 and would take about six to nine months to complete.