Acid thrown in face of man on Bristol doorstep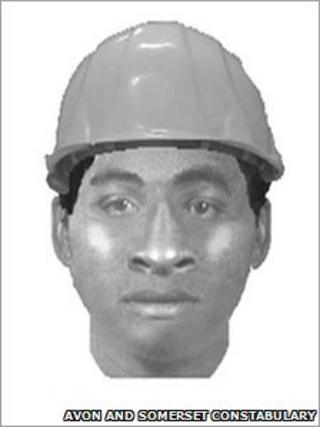 A man may lose sight in one eye after acid was thrown in his face when he answered the door of his home.
Police described the attack on the man in his 20s in the Whitchurch area of Bristol on 29 September at about 1530 BST as "horrific".
The victim remains in hospital and Avon and Somerset police have issued an e-fit of a man they are keen to speak to as part of their inquiries.
The man is described as black and about 6ft 2in tall (1.89m).
Det Insp Will White said: "This was a particularly horrific attack that has left the victim scarred and likely to lose the sight in at least one eye.
"The use of butyric acid like this is extremely rare. It has a powerful, extremely unpleasant smell similar to rancid dairy products which may have been left on the offender.
"We need anyone with information about this attack to urgently come forward and speak to us."