Drivers abandon Bristol blue taxi appeal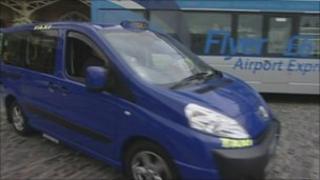 Three Bristol taxi drivers who objected to painting their cabs blue have withdrawn their appeal against the city council.
John Newcombe, Stephen Sully and Gulaid Nagan had argued the cost of respraying the cabs would be more than their vehicles were worth.
They pulled out earlier after last-minute negotiations. They now owe £2,500 each in costs.
The council says its Hackney Carriages have to be painted blue by May 2011.
The three estimated the cost of respraying them at £1,500 to £4,000.
Their legal fees were paid by the Bristol Taxi Alliance.
A spokesman for the City Council had said the colour was being introduced so people knew they were hailing a genuine licensed taxi cab.
He also said that a blue plastic covering would be an acceptable and cheaper option than a full respray.