Green power station in Bristol is given approval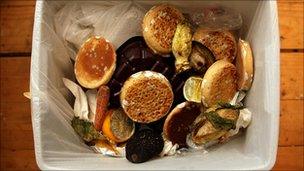 A green power station is to be built in Bristol which will burn items such as food, cardboard and green waste.
Councillors gave permission for the station alongside a mechanical biological treatment facility which is currently under construction.
That converts biodegradable waste "into a compost like output" which will be burned to power 13,000 homes.
Bristol City Council said 17 jobs will be created by the new power station at Kings Weston Lane, Lawrence Weston.
The council has also granted permission for three new wind turbines at nearby Avonmouth Docks.
The 131-metre tall turbines will generate up to three megawatts of electricity.
They were granted permission despite objections from residents about noise.
Councillor Peter Abraham, who chaired the committee which approved both schemes, said the developer was given "firm advice" to limit the impact to residents.
Related Internet Links
The BBC is not responsible for the content of external sites.