Bristol drug dealer must pay court £550,000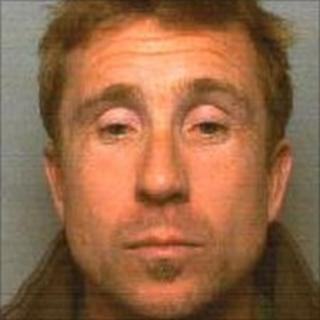 A convicted drug dealer must lose his house, yacht and three flats to repay his criminal earnings, a judge at Bristol Crown Court has ordered.
Damien Ramsey, 39, of Hanham, Bristol, was given six months to pay £551,044.96 under the Proceeds of Crime Act or he will be jailed for five years.
Ramsey is serving five years and four months in jail for drugs offences.
Judge Mark Horton said: "It's plain the receipts from his criminal conduct were high."
Ramsey was jailed in August last year after he admitted possessing cocaine with intent to supply, cultivating cannabis and possessing diazepam tablets.
Fairline Phantom yacht
He also pleaded guilty to illegally having a knuckle duster and two cans of CS pepper spray, and to stealing electricity.
Judge Horton said: "The aim of this legislation is to take everything a criminal has received from his criminal conduct.
"In this case the defendant has made crime his business and this court will strip him of receipts of that criminal conduct."
As well as the Fairline Phantom yacht worth £220,000, and his properties in Riverside Way and Hanham Road, Ramsey must also lose assets including jewellery worth £4,750, an Audi A3 and a personalised number plate, D3 AME, worth £5,000.
The court heard that when Ramsey was arrested at his house in Riverside Way, officers seized white powder containing 62% cocaine with a street value of £14,520.
Thirty cannabis plants, sufficient to produce £27,440 worth of the drug, were also seized.
Unidentified credits to his bank accounts totalled more than £350,000.
Superintendent Stephen Jeffries, of Avon and Somerset Police, said after the hearing: "It was only 121g of cocaine and only 30 cannabis plants (we seized), but our investigation could show he was involved in greater supplies which allows us to take the amount off him we have today."