Spending Review: Bristol benefit fraud team faces cut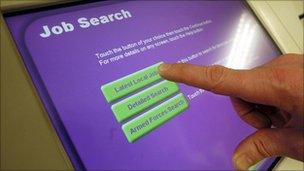 Benefit fraud investigators in Bristol are facing a 20% reduction in staffing due to expected public spending cuts.
Some £1.3m was paid out to fraudsters in the city in the past year.
The city council's benefit fraud team investigated 49,182 cases, preventing £484,000 from being paid out illegally.
The Liberal Democrat-led council aims to save a total of £50m over the next three years. It says it has no choice but to axe investigators.
The results of the government's comprehensive Spending Review are due be announced on Wednesday.
The Bristol team investigated 653 cases in 2009/10, compared with 546 the previous year, an increase of 20%.
The benefit fraud team's annual report to the council's audit committee in June stated there were seven full time investigative staff.
It added that with the reduction in staff, it would be "a challenge" to meet an increase in fraud.
Councillor Mark Wright told the BBC: "We are going to be able to handle the savings that will be made.
"The team is going to focus its work using new methods and we hope to continue to deliver the same level of service from a slightly smaller amount of money."
Earlier this month, it was announced that 300 jobs would go across Bristol City Council.
A spokesman for the authority said 180 would go by managing vacancies and 120 would go through voluntary redundancies.
Meanwhile, as part of a crackdown, the government is recruiting 200 new benefit fraud inspectors across the country, creating a mobile task force to go into areas with high rates of fraud and check every claim individually.
The steps would also mean anyone with three convictions could forfeit their rights to benefits for up to three years.
Related Internet Links
The BBC is not responsible for the content of external sites.