Bristol Labour MP cautioned for electoral fraud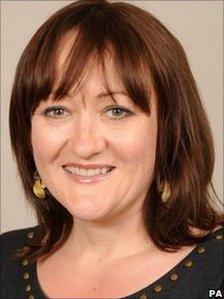 A Labour MP has been given a police caution following an allegation of electoral fraud.
Bristol East MP Kerry McCarthy revealed the results of a sample of postal votes on the social networking site Twitter days before the general election.
It is illegal to reveal the votes cast before the end of polling day as it may influence the outcome of the election.
Ms McCarthy, shadow Treasury minister and her party's "Twitter tsar", apologised after the gaffe.
A spokesman for Avon and Somerset Police said: "Police have confirmed that they have cautioned a man and a woman, both from Bristol, following an investigation into alleged election fraud earlier this year under the Representation of the People Act 1983."
The maximum punishment for breaking this law is six months imprisonment or a fine of £5,000.
Ms McCarthy had boasted to thousands of followers that an early batch of postal votes showed Labour receiving far more support in her constituency than the Conservatives or the Liberal Democrats - providing figures to back up her claim.
But after a string of replies pointing out that it was against the law to disclose general election results before the final 6 May count, Ms McCarthy removed the post, admitting she had been "thoughtless".
In a statement released after the gaffe, Ms McCarthy said: "On hearing the results of a random and unscientific sample of postal votes, I posted them on Twitter.
"It was a thoughtless thing to do, and I very quickly realised that it was not appropriate to put such information in the public domain.
"Because this was not official information, and no votes had been counted, I thought of it as being akin to canvass returns, ie telling people how well we were doing with Labour promises on the doorstep, but I appreciate now it was wrong to do so."
Related Internet Links
The BBC is not responsible for the content of external sites.