Police in Bristol seek man wanted on 26 sex charges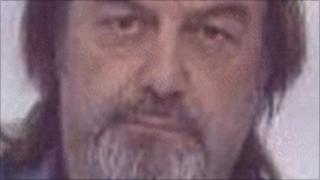 Police in Avon and Somerset are appealing for information to find a man who is charged with 26 sexual offences.
Robert Hands, 53, was last seen in July in Worcester where he was living as part of his bail conditions.
Police said he had failed to appear in court on charges, allegedly committed between 1999 and 2009, which include rape and sex offences with children.
They said he could be a danger to the public and he is known to considerably change his appearance.
He is described as white, about 5ft 9in (1.75m), of a heavy build with shoulder length brown/greying hair which is sometimes tied in a ponytail.
He has a grey beard which he sometimes has shaved in a goatee style.
Police have issued a warrant for his arrest. They said he had links with a number of areas which include Worcester, Droitwich, Bilston, Hull and Teignmouth.