Decision over Avonmouth biofuel plant is delayed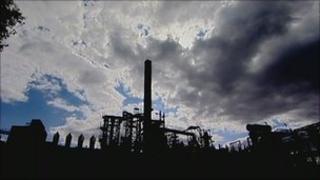 A final decision on a proposed biofuel plant at Avonmouth in Bristol has been delayed until the new year.
Communities Secretary Eric Pickles was due to make a decision before Christmas but this has now been delayed.
The proposed plant, which is subject to a planning appeal, would burn imported palm oil to generate 49MW of power.
But nearby residents have opposed the scheme with a petition of 256 names from the nearby village of Hallen handed to Mr Pickles in October.
Bristol City Council turned down plans for the £50m plant in February.
The delay, according to the council, is to allow more evidence on the application to be submitted.