Celebrations of 40th anniversary of Bristol Sikh temple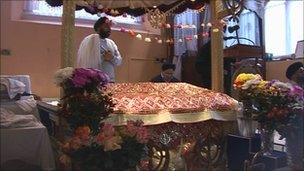 A ceremony has taken place in Bristol to celebrate the 40th anniversary of the city's first Sikh temple.
More than 500 people now worship at the temple in Summerhill Road in St George. When it was founded in 1970 there were only five members.
Balloons were released as part of the ceremony to mark the anniversary and to remember Sikhs who have died.
A temple spokesman said they are seeking registered charity status and hope to redevelop the building.
Related Internet Links
The BBC is not responsible for the content of external sites.