Jo Yeates murder: 'No sign of sex assault'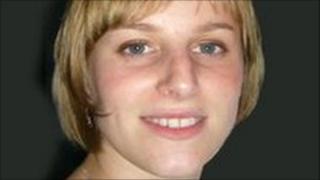 Police investigating the murder of Bristol landscape architect Jo Yeates have said there is no evidence she was sexually assaulted.
However Avon and Somerset Constabulary said they had not ruled out a sexual motive in the 25-year-old's death.
The force has appealed for sightings of a 4x4 seen near to where her body was found in Failand, near Bristol.
Her landlord, Chris Jefferies, 65, who was arrested on suspicion of her murder, has been released on bail.
The appeal for information over the 4x4 came as police said they now believed Miss Yeates returned to her Clifton home safely on 17 December - the night she was last seen alive.
Snow-covered body
But it is still not known where and when she was killed and when her body was dumped in Longwood Lane before its discovery on Christmas Day.
Det Chief Insp Phil Jones, the senior investigating officer with Avon and Somerset Constabulary, said the 4x4 was spotted around the time Miss Yeates is believed to have disappeared.
He said: "We have had a number of reports of vehicles in Longwood Lane during the late Friday evening and early hours of Saturday morning, including a possibly light-coloured 4x4 vehicle.
"This 4x4 and the other vehicles may be completely unconnected but I urge anyone in that car or any other driver in the vicinity that night to come forward."
The snow-covered body of Miss Yeates was discovered in Longwood Lane by a couple out walking their dog. Post-mortem tests showed she had been strangled.
Mr Jones said the severe weather when Miss Yeates' body was left outside had made forensic analysis more difficult.
He said: "The significant snowfall in the early hours of Saturday December 18 has a considerable impact on this and I am working with numerous forensic specialists to determine the timings."
Rubbish seized
Miss Yeates was last seen at about 2000 GMT on 17 December after she had been drinking with colleagues in the Bristol Ram pub in Park Street in the city.
She visited three shops on the way home and was filmed on CCTV. She bought a pizza in one of the stores - the receipt was discovered in her flat but no evidence of the pizza or the packaging has been found.
Mr Jones said: "Details surrounding the pizza and the cider are all relevant and I appreciate have been of ongoing interest.
"What I can tell you is that we still haven't found the pizza, but we have searched all bins in the area and we are working through 293 tonnes of domestic rubbish seized in the vicinity."
Miss Yeates was reported missing by her boyfriend Greg Reardon, 27, on 19 December. He had been away for the weekend visiting his brother in Sheffield.
The couple shared a flat in Canynge Road in Clifton which they rented from Mr Jefferies.
When asked about Mr Jefferies' arrest, Mr Jones said: "The arrest which was made and the search of the premises were made at the appropriate time and as soon as possible."
He said police were continuing to search the flat at Canynge Road and that the "forensic scene would remain there until later this week".
He said the investigating team had received more than 1,300 pieces of information via e-mail, phone and direct contact with officers at the scene, resulting in 900 lines of inquiry.
Officers have also viewed more than 100 hours of CCTV footage.