June opening date revealed for Bristol's new museum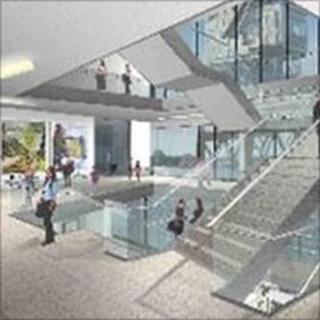 Bristol's new multimillion-pound museum is to open in June, two years later than expected.
The M Shed was supposed to open in July 2009 and cost £19m but the total bill is now expected to reach £27m.
A Bristol City Council spokesman said the harbourside site had been found to have been more contaminated with lead than tests had initially revealed.
Extra costs had also been incurred because the piling into the dock was not where Victorian charts showed.
'Lottery talks'
"We found when we started the work a couple of years ago that much more work had to be done and this has brought up extra costs.
"Work is still going on... we still haven't got the bills in yet.
"We've been talking to the Heritage Lottery Fund among others to see if we can get some more money in.
"There'll be some open days in May for people who have contributed to the project.
"It will open on a day in June which will be announced very soon," he added.
Once open the museum will have three galleries with objects and stories illustrating the city's past.
It is being built on the site of the former Industrial Museum in Prince's Wharf on Wapping Road.
The museum was given the name M Shed after a 1950s transit shed which occupied the site then.
There will also be working exhibits outside including steamboats, trains and cranes and a new cafe that will open out onto a public square on the dockside.