Pete Postlethwaite fund at Bristol Old Vic School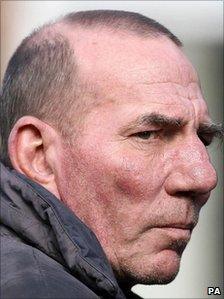 A scholarship fund in memory of Pete Postlethwaite is to be set up at the drama school where he trained in Bristol.
The actor, who died in January, attended Bristol Old Vic Theatre School as a mature student from 1970 to 1972.
With his family's support, the school is establishing the Pete Postlethwaite Memorial Scholarship Fund.
The school said the fund would help it continue to train students "from all walks of life".
Oscar-nominated Postlethwaite left a job as a teacher to take up his place at the prestigious drama school in Clifton.
Without local authority funding, he paid his own way during the two-year course, taking a job as a sheet metal worker for a time.
He also received some financial support from the Peter O'Toole Scholarship.
A statement from the school's principal, Paul Rummer, said Mr Postlethwaite's family wanted to establish a scholarship fund to help acting students facing financial difficulties.
Mr Rummer said: "Bristol was very special to Pete and he considered his time spent at the school to be 'the best years of [his] life'.
"When he was a student here, he was helped by various scholarship funds and his family have generously decided they would like to help the students of today who are in a similar position as Pete was at that time.
"Bristol Old Vic Theatre School continues to train people from the widest social background and so this is an extremely poignant way to continue Pete's legacy and to help those highly talented individuals who might otherwise not be able to afford to train."
A public memorial service was taking place for Mr Postlethwaite in London on Wednesday.
Related Internet Links
The BBC is not responsible for the content of external sites.