Maroon 5 fans turned away over fake tickets in Bristol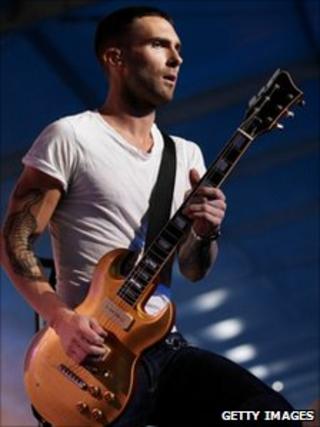 Around 50 fans were turned away from a sold-out Maroon 5 concert in Bristol after they were found to have fake tickets.
Colston Hall staff believe the tickets for Wednesday night had been bought on the internet.
A venue spokeswoman said the forgeries were of a very good quality.
She said: "We have a number of big concerts coming up and are advising customers only to buy tickets from the box office or reputable ticket agents."
'Ticket security'
She added: "Anyone with concerns over a ticket they've bought online should contact the Colston Hall to avoid disappointment.
"Staff are speaking to police about the forgeries and looking at ways to improve ticket security.
"Those who were turned away were told to contact their supplier and report the tickets as fake," she added.
The American rock band from Los Angeles, California, had been starting its European tour in Bristol and demand for tickets had been high with many other venues sold out.
Since debuting in 2002 the band has sold more than 10 million albums in the United States and nearly 15 million worldwide.