New plans for school playing fields in South Purdown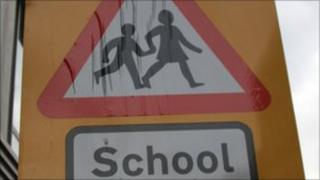 A school may get its long-awaited playing fields following a new proposal from Bristol City Council.
Fairfield School in South Purdown has been without an outdoor sports field since it opened in 2004.
Local residents have objected to previous plans due to the potential loss of open spaces and footpath diversions.
The new plans will allow school pupils and local residents alike the opportunity to use the sports pitches.
Although the general public will be allowed to use the area after school hours, dogs and motorbikes will be prohibited.
Councillor Guy Poultney said: "The revised proposals are a dramatic improvement over the previous ones.
"The schoolkids need these playing fields but this is an area of natural beauty and there are residents to consider."
The revised proposals are due to be discussed at drop-in sessions in the local area in early March.