'Substantial' house fire tackled in Sea Mills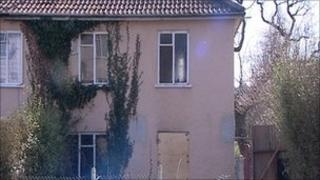 Firefighters have dealt with what they described as a "substantial" house fire in Bristol.
Crews from Avonmouth were called to the house in Trymside, Sea Mills, at about 0600 GMT where two people were believed to be trapped on the ground floor.
They made a full search of the property wearing breathing apparatus which revealed nobody was in the building.
A spokesman for Avon Fire and Rescue said the fire was centred on the ground floor and has now been put out.