Missing Bristol man 'would not disappear intentionally'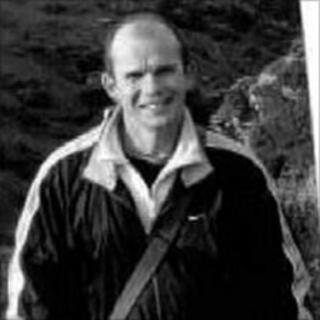 The partner of a Bristol man who disappeared three days ago has said he would never go missing intentionally.
Timothy Fenner, 49, called his girlfriend at Tuesday lunchtime to say he loved her and that he would see her in 10 minutes.
The family had just moved into a new flat in Clifton and he had gone back to their old home to hand over the keys.
Police said it was "very unusual" for a professional man with a supportive family to go missing.
Mr Fenner's partner of five years, Louise Davis, said they worked together in the same office and that he left at 1000 BST to give their old keys to the estate agent.
She said there was also a painter at their old flat, who Mr Fenner knew.
That was the last known sighting of him at about 1230 BST.
Ms Davis said Mr Fenner did not return to work and that when she got home to Apsley Road, where they lived with her two children, later that day, his car keys were there and his car was parked around the corner.
"I was absolutely scared to death," she said.
"He's the most loving person. He loves his kids. This is very out of character because he's unselfish. He thinks of everybody and it's almost a fault.
"It took me 40 years before he came into my life and it's the best thing ever. He was the best he's ever been in his life, he's always said that.
"We are all missing him dreadfully. The kids come first with Tim and he wouldn't do this intentionally, no way."
Det Insp Ed Yaxley said: "It's very unusual for a man with plenty of family contacts, a supportive family and a good professional life to go missing in this manner."
Mr Fenner, who also has two children of his own, was last seen wearing beige corduroy trousers, a beige jumper with a zip and a black hip-length overcoat.