Bath Spa University to charge maximum £9k fees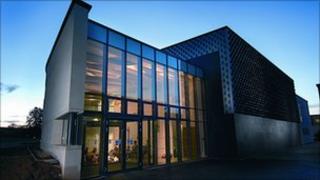 Bath Spa University has announced plans to charge the maximum £9,000 tuition fee for honours degree courses from September 2012.
The institution also intends to charge between £6,000 and £7,800 for foundation degree courses.
The university said the increase would enable it to make up money lost through cuts.
Graduates would start repayments after they began earning more than £21,000, the spokesman added.
Professor Frank Morgan, the university's vice-chancellor, said the decision to charge £9,000 had not been taken lightly.
He said: "Bath Spa University's reputation is built on the excellent quality of its teaching and on providing a first-rate student experience.
"By charging tuition fees of £9,000 we will be sure of maintaining the very high standards that our students will rightly demand."
The university says it will introduce a support package of widening participation initiatives and financial assistance for students from poorer backgrounds worth £2.3m.
The increase will also enable it to invest in more student facilities, the spokesman added.
The proposed fees are subject to approval by the Office for Fair Access.
A number of other universities, including the University of Bristol and the University of Bath, have already announced they intend to charge the full £9,000, while a BBC survey has found nearly half of all English universities plan to charge the highest figure.