Marlborough's Pewsey Road bridge rebuilding work completed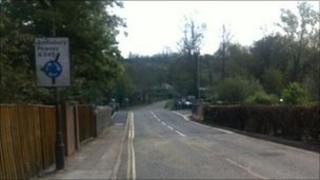 A road bridge built over the River Kennet in the 1920s in Marlborough has been fully reopened after almost a year of reconstruction work.
Steel reinforcement bars inside the concrete structure of Marlborough's Pewsey Road bridge was found to be badly rusted during an inspection.
A series of closures and roadworks had been blamed for congestion and a fall in trade in the Wiltshire town.
The bridge was reopened at lunchtime on Thursday.
Bob Holman who runs a nearby restaurant described the past 11 to 12 months as challenging and claimed the work had affected his trade.