Missing man Tim Fenner found in Hampshire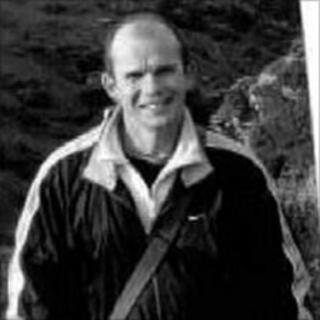 A man who went missing from his home in Bristol in March was found in Hampshire on Sunday, police said.
Tim Fenner, 50, left his home in the Clifton area of the city on 29 March after leaving work to meet a letting agent at a flat he had moved out of.
He attended the appointment but did not return to work and was reported missing at 1930 BST that evening.
Mr Fenner's partner, Louise Davis, said he was "tired through to his bones" and had lost a lot of weight.
She added that she did not know a lot about why he went missing but thought it was "a culmination of things that have built up for at least 15 years".
"I find that quite a shock really because we're very close Tim and I anyway," she said.
"I thought I knew him inside out and that I could read anything but obviously he's had other worries that he hasn't sort of voiced really.
"But that's Tim, he doesn't think of his own worries, he thinks of everybody else, but obviously it had got to a stage where he couldn't cope with it and this is what happened.
Ms David added that Mr Fenner was "humbled" by how many people had helped to find him.
"He's been all over the place," she said.
"I've got a rough idea of his route but I don't think he even knew really. He was just so desperate I think.
"He's been on a journey. Easter is a time of new beginnings and this is one for Tim now. It means a lot this time of year and that's really important."