Bafta nominations for Bristol-filmed Five Daughters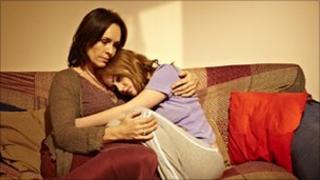 A drama about the murders of five young women in Ipswich in 2006 has been nominated for three Bafta awards.
Five Daughters, which was filmed at the Bottle Yard in Bristol, is nominated for Best Writer, Best Actress and Best Photography and Lighting (Fiction).
The acclaimed BBC One drama has already won awards from the Royal Television Society and Raindance Film Festival.
Other local Bafta nominations include Casualty, Human Planet and Wallace and Gromit's World of Invention website.
Bristol-based sound recordist Alastair Croker is nominated in the sound categories for Any Human Heart and South Riding and composer Dan Jones of Bristol is nominated for best music on Any Human Heart.
The Bottle Yard is a dedicated film and television production facility in Hengrove, run by South West Screen.
"The fact that high quality dramas such as Five Daughters have chosen to film at the Bottle Yard is a real vote of confidence in the strong industry we have here in Bristol," said Fiona Francombe, production services manager at South West Screen.
"Now that we have this huge and very versatile space, I am confident we will see more productions choosing to film here."
The Bafta television award ceremony takes place in London on 22 May.