Bristol council-subsidised buses threatened by cuts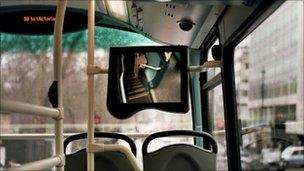 Bus services subsidised by Bristol city council are under threat due to "unexpected cost rises", the authority has announced.
Tenders from a variety of bus operators came in at £1.2m more than the hung council had budgeted for.
The council subsidises 81 services - including off-peak, local "shopper" and park-and-ride routes - and two ferry services, now also under review.
The frequency of some are likely to be reduced and others could go entirely.
More than 50% of bus services supported by the authority are currently run by First.
The operator also controls 95% of non-subsidised services in the city.
The Liberal Democrat group said the council was currently spending just over £5m on transport subsidies and had already planned to cut its support by £1m over the next two years.
It said the reasons for the higher-than-expected tenders included fuel price rises, a 20% cut in bus service operators' grants and reductions in the government's concessionary travel reimbursement factor since contracts were last let in 2006.
New executive member for transport Tim Kent said: "We are looking urgently at a range of options and will do all we can to protect services and the communities who depend on them across the city."
A decision will be made by the council's Cabinet on 9 June.
Related Internet Links
The BBC is not responsible for the content of external sites.