Work starts on MS therapy centre in Bradley Stoke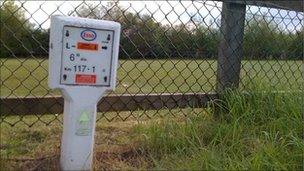 Work on a £1.15m MS therapy centre near Bristol begins on Tuesday.
The Bradley Stoke centre was threatened when it was found that fibre optics and a gas pipeline under a planned access route would cost £1m to divert.
The access route was moved to a nearby residential road, which sparked complaints from residents.
Former England rugby player Alastair Hignell, patron of the appeal to build the centre and an MS sufferer, will cut the first sod of earth.
Mike Gelder, the appeal's chairman, said it was tough to raise the cash to build the new facility.
"This is a great moment for the charity as we have been working very hard to raise the funds needed to ensure the new centre in Bradley Stoke goes ahead.
"This is the culmination of many months and even years of hard work and dedicated fundraising and we would like to thank everybody who has supported us up to this point as it has all been vital in ensuring the future of the centre."
Related Internet Links
The BBC is not responsible for the content of external sites.