Bristol bus services facing council cuts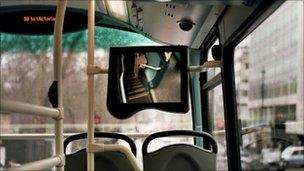 Cuts totalling £2m are to be made to the transport budget in Bristol meaning services such as the yellow school bus in Henbury could be axed.
Bank holiday bus services and the commuter ferry service in the docks could all lose their subsidies and park and ride fares may increase.
More than 1,500 people replied to a survey which ran from March to May.
Any final decisions over the transport budget are due to be made at a cabinet meeting on 9 June.
In November 2010, contracts to run 60 subsidised services were put out to tender.
The Liberal Democrat-controlled council said at the time that it hoped increased competition for incumbent operator First would help to lower fares.
But no other major operator tabled a serious bid.
Tim Kent, the Liberal Democrat in charge of transport, said the tendering process had shown some routes would become more expensive to subsidise.
"Some of these contracts were over four years old so I guess it's no surprise that there would be an increase.
"Some routes have increased more than others - the average is around 20-25% in costs."
Mark Bradshaw, Labour's transport spokesman, said his party wanted to work to save services.
"What we need to do now is to salvage this and work to protect many people in Bristol who have a service that they depend on to get to work and get to school."
Richard Rankin from Number Seven Boat Trips, which run from Hotwells to the city centre, said he was not surprised that the axe may fall there.
"The morning and evening commuter service on the Hotwells route hasn't brought forward the numbers.
"The grim reality is that it is less than double figures in the mornings.
"There's probably quite a lot of justification in the council spending its money elsewhere."
Related Internet Links
The BBC is not responsible for the content of external sites.