Bristol RWA's president Simon Quadrat quits post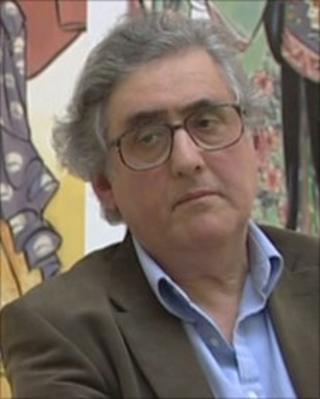 The president of the Royal West of England Academy in Bristol has resigned from his position.
Simon Quadrat quit in protest at the way he said the artistic direction of the academy was going.
He said it would be "foolish" to believe the only way of bringing visitors in was to put populist art on.
But academy director Trystan Hawkins said someone could come to see a Damien Hirst and then look at the work of an artist they had not heard of.
He said: "In terms of the programming I'm planning here I want to see a cross fertilisation between audiences... [and] hopefully develop a better understanding of contemporary visual arts," he said.
'Very subjective'
Mr Quadrat questioned anything that undermined the integrity of the art on show, especially where the "academicians have no opportunity to say one way or another whether they approve of the work".
"These are not to the credit of the current regime of this academy," he added.
Vice chairman of the RWA Simon Baker said one of the fascinations of art was that there was so much agreement and disagreement.
"Often this is very subjective.
"What one person thinks is popular another says 'this is not for me' so of course I understand that they can have different views and tastes," he said.
The RWA is one of five Royal Academies of Art in the UK.