May Gurney to collect Bristol's rubbish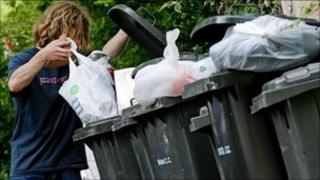 Doorstep plastic recycling will be among the services offered by a new contractor which is taking over Bristol's waste collection.
May Gurney has signed a deal worth £14m a year and will take over from current operator Sita.
As well as handling Bristol's waste, the firm will also be in charge of street cleaning and winter maintenance for the next seven years.
A spokesman for Sita said they were "disappointed" to lose the contract.
Sita will continue to carry out a separate £15m contract to dispose of a third of the city's waste through landfill.
Less landfill waste
It is also planning to build a waste treatment plant in 2013.
Councillor Gary Hopkins, from Bristol City Council, said May Gurney wanted to help increase recycling rates in the city.
"They have a good track record in other parts of the UK and they have made it clear they want to help us make Bristol one of the most sustainable cities in the country."
The authority added that the new contract would cost the city £2.5m less than the previous one with Sita.
Philip Fellowes-Prynne, May Gurney's chief executive, said the company would send less waste to landfill.
"May Gurney's focus is on working with Bristol to develop better waste collection strategies to ensure we reduce the amount of recyclates that end up in landfill and extract the maximum value from recycled materials."