Legal action considered over Vincent Tabak porn tweet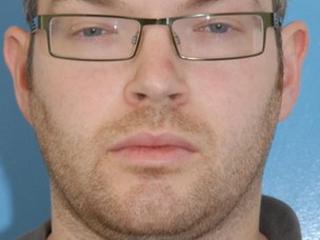 The Attorney General is considering whether to take action over a tweet exposing Vincent Tabak's use of violent pornography.
A blogger is alleged to have ignored a reporting ban during the trial of the Dutch engineer for murdering Jo Yeates.
The suspect was arrested last week over the tweet, sent out before the jury delivered its verdict.
On Friday Tabak, 33, was jailed at Bristol Crown Court for a minimum of 20 years for strangling Miss Yeates.
Tabak killed the 25-year-old landscape architect, his next door neighbour, at her flat in Canynge Road, Bristol, on 17 December and dumped her body about three miles away in Longwood Lane, Failand.
Contempt of Court
The office of Dominic Grieve QC confirmed that it had received papers from Bristol Crown Court about the tweet by the suspect, who is understood not to be a journalist.
Reporting restrictions made under the Contempt of Court Act banning publication of Tabak's use of violent porn were lifted following his conviction.
On the morning of Miss Yeates's murder he reportedly watched violent sex films online.
The sites showed images of of men choking women during sex, images of other women tied up in car boots and others being bound and gagged.
The prosecution wanted the information about Tabak's secret life, plus his visits to prostitutes in the US while on business, to be put before the jury