Liam Hogan death: CPS liaise with police after inquest verdict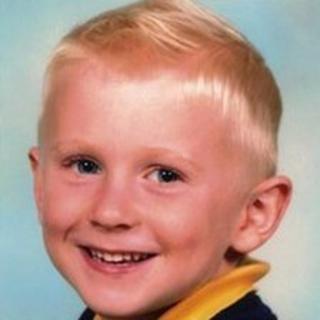 Prosecutors are liaising with police after an unlawful killing verdict in a second inquest into the hotel fall death of six-year-old Liam Hogan.
Liam died in 2006 after his father John was seen to push him from a balcony in Crete, before jumping himself.
Mr Hogan was later cleared of murder by a Greek court on the grounds he was mentally ill.
The second inquest, on Wednesday, returned the same verdict as the first in 2008.
The High Court ruled the second hearing should take place after the original inquest had not taken into account Mr Hogan's mental state at the time of Liam's death.
Mr Hogan is being treated in a UK psychiatric hospital and was too ill to attend the inquest into Liam's death, at Flax Bourton Coroner's Court.
The Hogans went on holiday to Crete in August 2006, in an attempt to save their failing marriage, and the incident happened just before they were due to fly home.
Mia suffered a broken arm in the fall, while Mr Hogan suffered leg, chest and arm injuries.
In March 2008, the Crown Prosecution Service originally said it would not be appropriate to put Mr Hogan on trial on his return to the UK.