Bristol International Kite Festival takes year off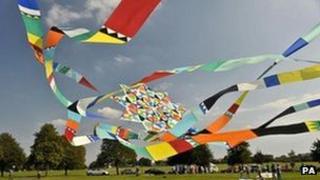 The Bristol International Kite Festival will not be held this year, it has been announced.
Last year, thousands of people gathered to watch kite-flyers from across the world compete with new shapes and designs at Ashton Court.
Organiser Avril Baker said with the 2012 Olympics, so many events would be "jostling for position" it was felt it was the right time to take a break.
Ms Baker said it was hoped that the festival would return in 2013.