Bristol MP Kerry McCarthy proposes food waste bill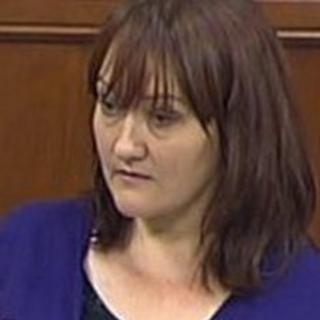 Plans to reduce the "immoral" amount of wasted food are being put forward by one of Bristol's MPs.
Kerry McCarthy said up to 50% of edible and healthy food gets wasted and this figure would rise across the EU if something is not done.
The Labour MP for Bristol East said her food waste bill will get its first reading in the Commons later this week.
It aims to ensure that more of the food thrown away by supermarkets and manufacturers is donated to charities.
'Good faith donors'
Ms McCarthy said: "It's immoral that good food is thrown away when food poverty is growing.
"In the current economic climate, with rising energy and rent bills and a freeze on many incomes, food is sometimes one of the few flexible costs."
The bill aims to place a legal obligation on large supermarkets and food manufacturers to donate a proportion of their surplus food for redistribution to charities, which redistribute it to individuals in food poverty.
Ms McCarthy said there was also a need to protect "good faith" food donors and food banks from civil and criminal liability, except in cases of gross negligence and/or intentional misconduct.
The bill gets it first reading on Wednesday.