Screening offered after TB at Bristol Brunel Academy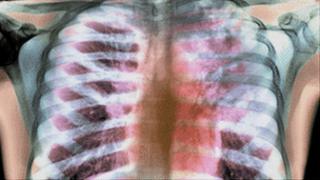 More than 100 pupils and staff are being offered screening for tuberculosis (TB) after a confirmed case at a Bristol academy.
Health officials said the move was a "precaution" for people who may have come into contact with the infected person at the Bristol Brunel Academy.
A screening clinic will offer blood tests for tuberculosis while other pupils will be given advice.
The academy has not said if the case involved a pupil or member of staff.
TB is a serious but curable infectious disease which normally affects the lungs and is treated with antibiotics.
The person involved has since made a full recovery and returned to the academy.
Principal Brigid Allen said: "We are confident the risk to any member of the academy community is very low.
"But will of course take every precaution to ensure the safety of our staff and students.
"We are working closely with the Health Protection Agency to make sure anyone who has been identified as a close contact is offered the chance to be tested."
Dr Bharat Pankhania, from the Health Protection Agency, said: "Even though the risk is low, we want to ensure children and staff who have been identified as close contacts are offered TB tests.
"I would also like to reassure this group that if anyone is found to have TB, they can be given appropriate treatment."