Shrien Dewani extradition decision expected on Friday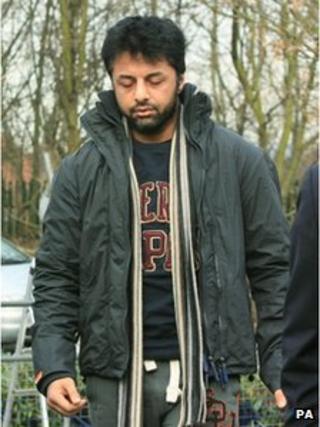 A man accused of arranging the murder of his wife in South Africa is expected to hear this week if he is to be extradited.
Shrien Dewani is awaiting the result of an appeal against an order for his extradition to stand trial over the killing of 28-year-old Anni Dewani.
A judgement from the High Court is expected on Friday.
The Bristol care home owner is accused of arranging the contract killing of his wife in Cape Town in November 2010.
He denies any wrongdoing.
Last August, a judge ruled he could be sent to South Africa to stand trial and Home Secretary Theresa May signed an order for his extradition.
But Mr Dewani's lawyers argued that his life and health would be endangered if he were to be held in a South African jail.
In December, two judges at a High Court hearing were asked to block the extradition order on the grounds that his mental health had deteriorated to the point where he was "too ill to be extradited" and was a suicide risk.
Fourth suspect
Mrs Dewani was shot dead when the taxi she was travelling in with her husband was hijacked in the Gugulethu township in Cape Town.
Mr Dewani was released unharmed but his wife's body was later found in the abandoned car.
Mziwamadoda Qwabe, 25, and Xolile Mngeni, 23, are charged with killing Mrs Dewani.
Taxi driver Zola Tongo, 31, from Cape Town, admitted his part in the killing and has been jailed for 18 years as part of a plea bargain.
A South African court was told last month that Mr Dewani will be added as a fourth suspect if he is extradited.