Former Naomi House residents move to own accommodation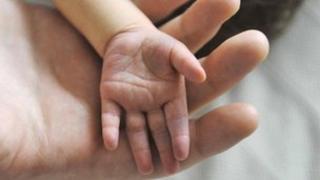 A group of women who were living in a home for mothers trapped in the sex industry in Bristol have moved into their own accommodation.
Naomi House was launched by the charity One25 in 2009 as a safe haven for sex workers with babies to help them tackle addiction and support their parenting.
It closed in February due to a lack of available funding.
A One25 spokeswoman said the women were still being supported by the charity and other agencies.
The charity helps women trapped in street sex work to break free and build new lives.
The spokeswoman said Naomi House had given 18 vulnerable mothers the help they needed to transform their lives since it opened.
Support continues to be provided for matters including addiction recovery and childcare, the spokeswoman said.
She added: "In the light of all we've learned from Naomi House, One25's upcoming 'Well Parent' service will be increasing our support to women around pregnancy, parenting, extended family issues, building contact with removed children to enable more women to build positive lives with their family."