Eight UK universities to help fight cyber crime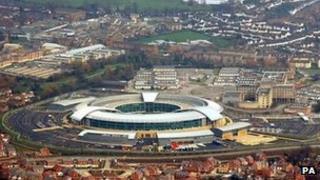 Eight UK universities are to work in partnership with the government's GCHQ spy base in Gloucestershire to improve computer security across the country.
The Academic Centres for Excellence in Cyber Security will be based in Bristol, Belfast, Lancaster, Southampton, Oxford and London.
Their research will help government, businesses and consumers become more resilient to cyber attack and crime.
The centres aim to increase the number of graduates and build a skills base.
They are due to open in July and operate for a period of five years.
During this time GCHQ will encourage more universities to develop their capabilities.