Bristol mansion squatters to collect belongings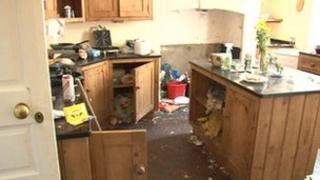 Squatters who were evicted from a £3m mansion in Bristol are to be allowed back in to collect their belongings.
The owner of Clifton Wood House, the Bank of Scotland, is allowing them back in on Thursday afternoon.
Only one person will be allowed into the property at a time and will be escorted by a security guard.
About 40 squatters were evicted at the start of April following complaints over a noisy party at the Grade-II listed property.
Police subsequently charged five people with public order offences and assaulting police.
New security measures have been brought in to prevent future break-ins.