Gloucestershire phone box set for Diamond Jubilee exhibition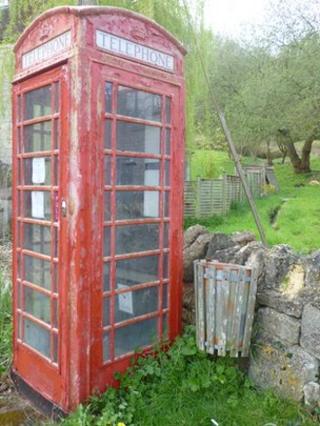 Work has begun to transform a disused red telephone box in Gloucestershire into a community art gallery.
The Ruscombe phone box will also be used for a local celebration of the Queen's Diamond Jubilee and will feature old photographs.
Local councillor Chris Gardner said the idea had come from a similar scheme in Settle, North Yorkshire.
Volunteers will strip back the box and repaint it on Saturday and on 28 April before the exhibition opens in June.
Mr Gardner said: "It's going to be a rolling programme of exhibitions because we're crammed full of artists of all descriptions around Ruscombe."
He added that local schoolchildren would also be involved and he hoped it would give them an insight into the past.
"One of the things we we hoping they would do later on in the year is do a history of the telephone box," he said.
"That'll give them an insight into when they first appeared and how long they've been around."
Mr Gardner said he was also appealing for artists to come forward who want to exhibit their own work.
Other old phone boxes have recently been transformed into village hubs, libraries and used to house a defibrillator.