Frenchay Hospital 'missed opportunities' to save girl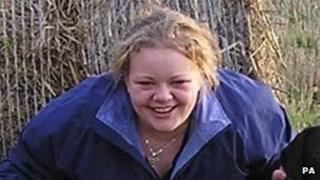 Doctors at Bristol's Frenchay Hospital missed chances to save a teenage patient's life, an inquest has heard.
Diana Moore, 16, from Corsham, Wiltshire, died at the hospital on 30 April, 2006, from water on the brain.
Surgeons admitted they failed to set up a continuous drain of fluid from her head to ease the increasing pressure.
"Miscommunication" and "lost opportunities" contributed to her death, Flax Bourton Coroner's Court heard.
Diana was admitted to the hospital on 18 April suffering from headaches, nausea, light-headedness and slurred speech.
After four days of tests and monitoring she was sent home for the weekend.
She returned the following Monday and was discharged by doctors the next day.
Consultant paediatric neurosurgeon Mike Carter said he had made a "bad call" when he sent Miss Moore home.
At home, four days later she was screaming in agony and told her mother she "felt like her head was going to burst".
Miss Moore's mother phoned the Barbara Russell Children's Unit at Frenchay Hospital and was advised to treat her with pain killers.
The inquest heard that Mrs Moore should have been told to bring her daughter back into the hospital, and that treatment at this stage could have seen a "positive outcome".
'Semi-conscious state'
Later in the day Miss Moore lost the ability to co-ordinate her legs and by the time she was taken to hospital - eight hours after her mother's phone call - she was described as in a "semi-conscious state".
A volume of fluid was drained from her brain but due to a "miscommunication" a continuous drain to alleviate the increasing pressure was not set up.
Mr Carter said a continuous external drain should have been administered straight away, but it was not set up for another two to three hours.
Miss Moore died from acute hydrocephalus on 30 April, after her condition deteriorated at the hospital in the early hours of the morning.
Following a three-day inquest, Avon Coroner Maria Voisin recorded a narrative verdict.
She said the three occasions on which Miss Moore came into contact with the hospital resulted in "lost opportunities" to provide her with medical treatment.
She added that "on the balance of probability" these had contributed to her death.
In a statement, a spokesman for North Bristol NHS Trust said it accepted the verdict and had put in several measures to improve its service.
The spokesman added: "The trust would like to take this opportunity to repeat our sincere apologies and condolences to the family and friends of Diana Moore."