Ofsted finds 'inadequate teaching' at Gloucester Academy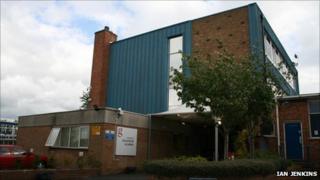 Ofsted inspectors have criticised a Gloucester school, saying teaching standards are inadequate.
The report on Gloucester Academy said the attendance of pupils was low and "disruptive behaviour" inhibited learning in some lessons.
It found too many students were making inadequate progress, especially in mathematics.
Head teacher John Reilly said there was nothing in the report the school "was not already aware of".
Mr Reilly said: "It's never good to have a report which raises issues, however there's nothing raised that we were not aware of and not already working on.
Low attendance
"We will continue, and we are determined, to raise the standards here for all our youngsters."
The report by Ofsted inspectors followed a two-day inspection on 22 and 23 March.
Inspectors observed 25 lessons and met pupils, staff and the head teacher.
They said the achievement of girls and disabled students was of particular concern while there were also problems with persistent absenteeism.
Gloucester Academy was formed in September 2010 by the merging of Bishop's College and Central Technology College.
Since September it has been based at a single location, at the former technology college's Cotteswold Road site.
Mr Reilly said he was inspecting a full Ofsted inspection "within the next 12 months".