Force helicopter base to remain at airfield near Bristol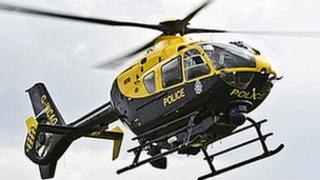 Filton airfield near Bristol is to be a regional base for the new National Police Air Service (NPAS) for England and Wales, it has been confirmed.
The NPAS, which will see police forces sharing helicopters, is expected to become operational later this year.
According to Avon and Somerset Police, there are currently 30 bases but the new network will have 22 bases.
Assistant Chief Constable Rod Hansen said there were "sound operational reasons for using Filton as a base".
He said: "I am pleased to confirm that the police helicopter will be based at Filton.
"And I am confident that we will continue to have a fast, reliable and effective air service in Avon and Somerset and the wider region."
Under the plan, all police air support operations in England and Wales will be run by the West Yorkshire force.
Avon and Somerset is due to become part of the South West region of the NPAS next year.