Woodland memorial service held near Thornbury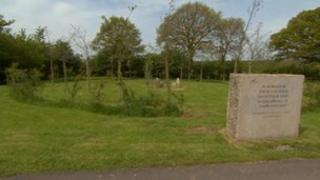 A service to remember servicemen and women lost in action has been held near Thornbury in South Gloucestershire.
It was the third annual remembrance service of the South West Woodland War Memorial, a circle of English trees planted at Memorial Woodlands.
The chapel service, in memory of those killed in the past 12 years, was followed by a procession.
Christopher Baker, founder of Memorial Woodlands said the annual service was "a very poignant occasion".