Solicitors' firm claims Bristol care home cuts could be illegal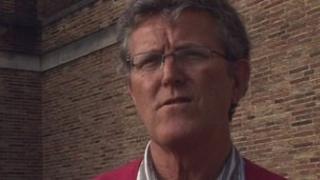 Proposals to close care homes and day centres in Bristol could be illegal, a firm of solicitors claims.
Bristol City Council is considering three options for services, all of which involve closures.
But, Irwin Mitchell Solicitors is concerned that an option involving no closures has not been put out to public consultation, infringing the law.
The Lib Dem-run council, which could close up to 13 centres, says it is consulting widely on the plans.
Nine council-run care homes and at least four day care centres have been mooted for closure.
An Irwin Mitchell spokesman said it appeared the public had been given no choice on which of the homes and centres to close.
Polly Sweeney, from the firm, said: "The law is quite clear in saying that the consultation process must be open and allow people to respond adequately, and they must be given sufficient information to be able to respond properly.
"One of the concerns that people are telling us is that they just aren't being given the option to keep care homes open when they feel that's the right option for their loved ones."
Julie Wilson, regional organiser for Unison in Bristol, said: "Across the whole of health and social care the council is proposing to make savings of £5.1m and in order to do that is proposing making approximately 150 posts redundant.
"In day services it is a third of all staff... that's a very significant cut in services."
But Jon Rogers, deputy leader of the council, said the whole service needed an overhaul.
"We actually had a lot of debate internally about whether we should have a 'do nothing' option on the paper," he said.
"We thought the difficulty is that everybody who has a resident there will say 'let's do nothing'.
"And they won't think about the impacts of actually closing this particular home or that particular home."