Husband's ashes stolen from Bristol widow in burglary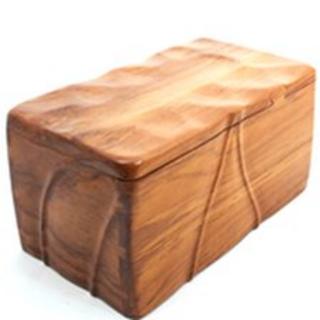 The ashes of a man were stolen from his widow's bedroom while she slept.
A wooden box - containing the ashes - was taken from the 75-year-old's room, along with photos of various members of her family.
The break-in, in the Blackberry Hill/Fishponds area of Bristol, happened on Sunday at about 13:30 BST.
The woman's son said his mother, who did not want to be identified, planned to have her own ashes scattered with her husband's.
Her son Ian Wright, has issued an appeal for the thief to return the ashes of his father John, who died of cancer about three years ago.
He said his parents were childhood sweethearts who were married for about 58 years.
'Great distress'
"On Sunday, Mum had her lunch and decided to go and have a lie-down," he said.
"She woke up to find a burglar in her bedroom rummaging through her stuff.
"She shouted 'what are you doing' and the guy took off.
"Mum was very shaken - it wasn't that long ago that we lost Dad to cancer."
The thief also stole cash and a debit card, a tan purse, a small square white cigarette box decorated with flowers, and a lighter.
Det Con Gary Booth, from Avon and Somerset Police, said: "This is a particularly nasty incident which understandably has caused a great deal of distress to the victim and the whole family.
" I would urge whoever is responsible to return this box."