Avonmouth site tests negative for mustard gas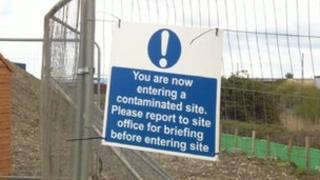 Tests on a potentially contaminated site near Bristol which was used to make mustard gas during WWI, have come back negative for munitions or gas.
The site in Avonmouth is now derelict but was formerly used to make mustard gas.
Sita UK stopped work in February when workers began suffering from respiratory problems and nosebleeds.
Samples taken highlight the presence of heavy metals but the cause of the workers' symptoms has not been found.
Work to prepare the site ahead of the construction of a recycling plant there is due to restart again shortly.