Pub row 'led to shooting after St Paul's Carnival'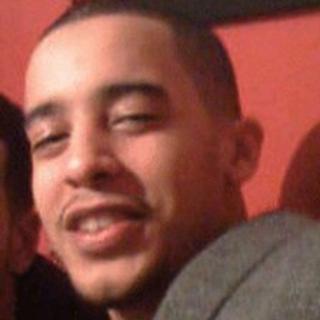 A row between two groups in a pub resulted in the fatal shooting of a man after last year's St Paul's Carnival in Bristol, the city's Crown court heard.
Rico Gordon, 21, from Notting Hill in west London, was killed on Stapleton Road in Easton on 3 July, 2011.
Isabell Brant and Hekekiah Davies were also injured in the shooting.
Shakah Anderson, 31, of no fixed abode, and Rickel Adams, 27, of Janson Close, Neasden, London, each deny murder and possession of a firearm.
The jury was told how a shoot-out started between members of two groups of friends who had both travelled from London to Bristol to attend the carnival.
Prosecutors allege that three gunmen were responsible for the shootings that left Mr Gordon dead.
'Gun gesture'
Andrew Langdon QC, prosecuting, told the jury that two of the gunmen had been Mr Anderson and Mr Adams but a third gunman had never been identified by police.
Mr Adams faces an additional two charges of causing grievous bodily harm with intent to Miss Brant and Mr Davies.
Mr Adams was also shot in the thigh in the incident.
"He told the staff at Ealing Hospital and the police that he had received the injury in London - but the prosecution's evidence proves this was a lie," Mr Langdon said.
Mr Langdon said gunfire had broken out between Mr Anderson's group and Mr Adams' group at 4.05am following a dispute in the Coach House pub.
Eyewitnesses described seeing a bust up between Mr Anderson and four men in the second group and one bystander said they had seen one of the men make a gun gesture with his hand and point it at the others, jurors were told.
Weapons not recovered
Mr Langdon said that ballistic experts had established that two semi-automatic guns and a revolver had been used in the incident.
The prosecution case is that Mr Anderson was using the revolver and his unknown associate was using a semi-automatic weapon, as was co-accused Mr Adams.
Mr Gordon died from a gunshot fired from one of those semi-automatic weapons and from trajectory of the gunfire it was likely to have been the weapon held by Mr Anderson's accomplice, jurors heard.
None of the weapons have ever been recovered.
The case continues.