Ashton Court £1 parking charge introduced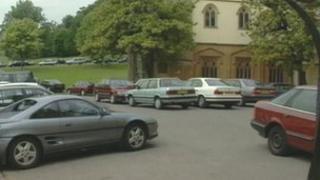 Charges have been brought in at all car parks on a country estate near Bristol.
The city council has introduced the £1 charge at Ashton Court Estate in an attempt to raise about £200,000 a year.
A petition was raised by people opposed to the move who feared it would blight nearby Long Ashton village and claimed it amounted to "a tax on health".
But the proposal was backed by the council who said the money raised would be invested in "maintenance and improvement of Bristol's parks."
Drivers who fail to display a valid ticket face a £70 fine.
"The council has invested substantial money in the grounds and the mansion house over the years and needs to make it more self-sustaining in the future, certainly in this budget climate," said a council spokesperson.
Ashton Court Estate boasts a stately home and 850 acres of parkland.
The grounds host many public events each year including the world famous Bristol International Balloon Fiesta.